Storytelling. Educating. Thriving.
Robin and Cory Childs formed Moko Press, LLC, in early 2012 to support our passion – telling great stories! Our central values are creativity, reliability, and mentor-ship, which we demonstrate in our many projects! All of our stories are published, free of charge, online. We are supported by readers like you that invest in us by buying our books and merchandise! Thank you!!
OUR TEAM…in their own words!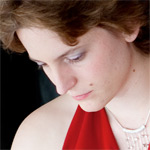 Robin Childs
ROLES: Co-owner of Moko Press, LLC. Writer. Illustrator.
BACKGROUND: My degree may be in engineering, but my heart has always been in art. I've created comics since high school, but it wasn't until 2012 that I decided to turn dreams into goals and start a company for my storytelling efforts. In 2013, I left my job as a Mechanical Engineer and became a part-time paraprofessional at a local elementary school. This change gave me more time to dedicate to my creative business and connect with communities that are interested and supportive of the arts. I can't wait to see what Cory and I can create together in the future!
WEBSITE: Read my current work at LeyLinesComic.com, or follow me on Twitter, Tumblr, DeviantArt, Facebook, or YouTube!
A LITTLE BIT ABOUT ME…
Who or what inspires you?
I find history, mythology, science, and psychology all incredibly inspiring. I've found one of the best ways to get the creative ideas flowing is to learn about our world and its people. Museum trips are a particular joy!
What are your goals and aspirations for the future?
I'd like to build our company and our selection of stories up to reach a wider audience so that I be a full-time storyteller!
What is your favorite quote?
"Everybody is a genius. But if you judge a fish by its ability to climb a tree, it will live its whole life believing that it is stupid." — Albert Einstein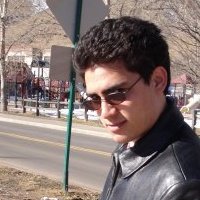 Cory Childs
ROLES: Co-owner of Moko Press, LLC. Editor. Writer.
BACKGROUND: I met Robin in college, and we bonded over writing projects. As time went on, we decided to put our money where our mouth was and create a company around our creative needs. We're just starting out, and we've got a great future ahead of us!
A LITTLE BIT ABOUT ME…
What do you do to get into a creative mood?
Music is what really gets me into a creative mood. Give me a good song and I'll give you a story.
What is your favorite topic to write about?
I'm not sure it's my favorite subject, but a lot of my work deals with feelings of guilt. I must be working through something, because it's reoccurring theme. As a motive guilt is so fascinating. More than any other emotion, it brings out the most extremes in my characters. I learn so much about them by seeing how they deal with guilt.
What are your goals and aspirations for the future?
Some day I would like to write full time. Specifically, I want to write something that is important to someone, that helps them deal with or understand their own life. To paraphrase Joss Whedon, I'd rather write a story that 100 people need to read than one that 1 Million people want to read.
What is your favorite quote?
"What happens to a man is less important than what happens within him. " — Louis L. Mann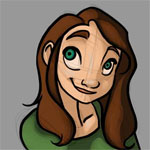 C.S. Fleming
ROLES: Color Flatter, Cover Illustrator
BACKGROUND: Currently enrolled in the Savannah College of Art and Design, working towards a double major in Animation and Sequential Art, and minoring in Storyboarding. Has color-blocked for other comics in the past, but Leylines is the first project in which this role is publicly acknowledged.
A LITTLE BIT ABOUT ME…
What is your favorite book, movie, TV show, or song and why?
"My current favorite book is Hawkspar by Holly Lisle. Why? Because I'm a world-building geek, and so is the author, and this shows in the detailed setting — but in a way that only adds to the conflict of each scene, never distracting from the story. And because as much as I love Really Cool Magic, I love it even more when it comes at great cost to characters I care about."
Who or what inspires you?
"All things bright and colorful, especially if they involve jungles and exotic animals. If it deals with non-Western locales and cultures, chances are I'm all over it; in-depth research is one of my favorite parts of starting a new project."
What are your goals and aspirations for the future?
"I want to make a living writing fiction, and possibly making comics or working as a freelance storyboard artist on the side. A real dream job would be something that combines both 'prose-writing' and comic illustration; I don't know if such a job exists, but if it doesn't, I'll just figure out how to make it happen myself."
Got something to say?