New Short Story! "Uncommon Exchange"
Posted by Robin Childs on September 25, 2015 News | Tags: dream eater, leylines, pay what you want, prose, short story | No comments
Our newest pay-what-you-want short story is out!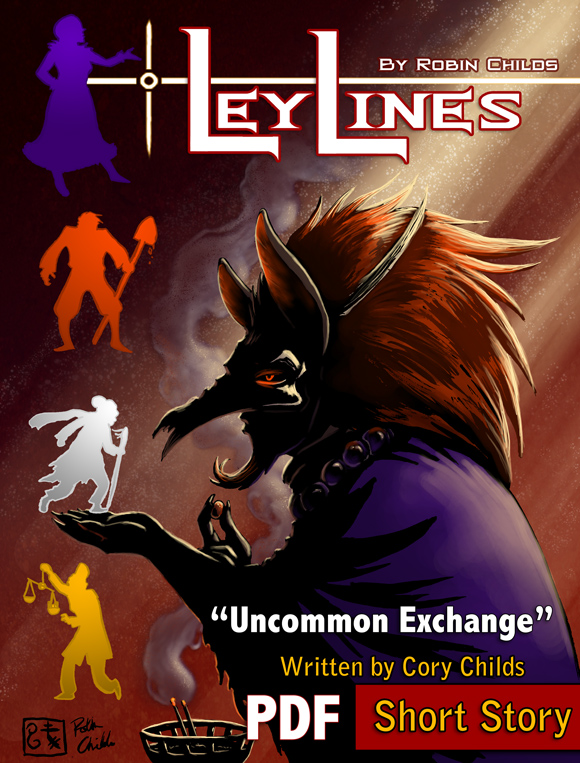 "Uncommon Exchange"
Today, you have a rare opportunity. For one day only, the temple doors are open. The incense is lit. An entire world of knowledge is yours for the taking, if only you have the courage to ask for it, and are willing to pay the price…

Do you dare make a deal with Dream Eater?
PDF Download.
Short story (prose) ~5,000 words. Written by Cory Childs.
Originally part of 2014 Trickster Tales compilation.
Customer should be automatically redirected to download page after payment is complete.
PAY WHAT YOU WANT
You choose how much to contribute! Simply type in the amount you'd like to pay during check-out.